A warm and sophisticated fully detailed atmosphere, a multitide of bottles as a background.
Crossing a beautiful and selected delicatessen, which seems to wish Enjoy your meal, you come in the restaurant area, where the wait staff is kind and courteous, and that will follow you in an evening dedicate to fine wine and great food.
This kind of restaurants, called "behind the Bench" ... yes ... behind the bench of the family store, has been going with the cook Angelo since many years in this beautiful and exciting adventure. Here you can find a family with all their warmth they can give. Skilled hands, flawless cooking, excellent raw materials and, last but not least, the mother, an Emilian pasta maker of rare skill, who will delight you through her son Angelo with homemade, stuffed or not, pasta.
The nearby mountains bring to the table extraordinary products, but having the sea 3 km away and having played in childhood with fishermen, it helps to bring to the table significant fish and unique seafood.
For reservations at the Il Merlo restaurant
tel: 0584/1660839
cell. 338 3721892
Via S.Bernardini,660 - 55041 Lido di Camaiore (LU)
info@ilmerlocamaiore.it
ristoranteilmerlo@gmail.com
close tuesday and wednesday for lunch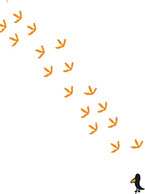 Not a wine list, but sophisticated, sought wines selections, that's what I've been doing for years, I've been searching for food when nobody was searching for food, I've been searching for wine when nobody was searching for wine, and after so many years the quest is still ongoing, this is my world, this is my way.
I'm not seeking approvals in You, I'm seeking emotions in You.
Angelo Torcigliani
We do not pair, we rather enjoy, from the kitchen it comes out good food, then pair it with good wines
tel: 0584/1660839
cell. 338 3721892
Via S.Bernardini,660 - 55041 Lido di Camaiore (LU)
info@ilmerlocamaiore.it
ristoranteilmerlo@gmail.com
close tuesday and wednesday for lunch
p.i. 0248730461